How do you define accessories?
I would say that accessories are the touch-ups without which your outfits look boring and your personality looks incomplete. To be true, when it comes to options that are pleasing for a personality, men don't really have a lot of options when it comes to outfits (when compared to women) and in those times accessories are the ones that never lose their side. The importance of accessories is way more than one can think of when it comes to having a stunning personality.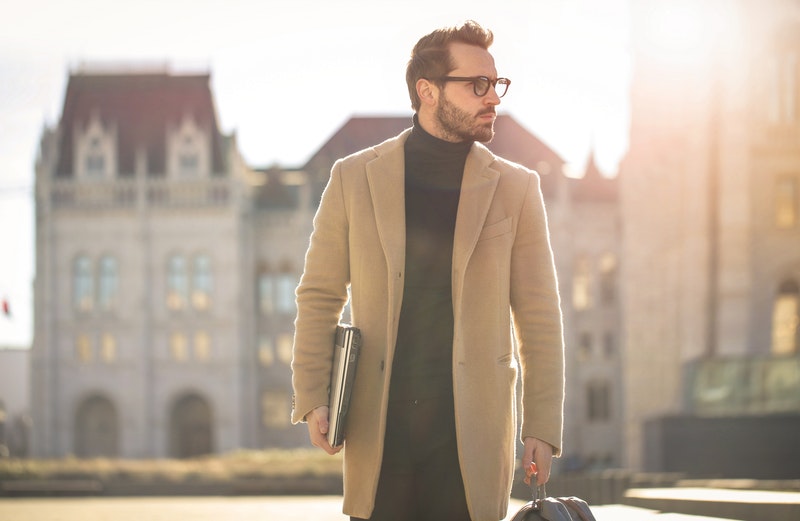 Well, have you ever invested in designer accessories for yourself? How do you know that they're the perfect options for you? In that case, you must know the ageless accessories that every man must have in his wardrobe. Women take their accessories and now when we lay down the classic fashionable accessories, men would certainly have their way. It is high time you start paying attention to the accessories (if you haven't) collective dressing rather than just clothing.
Branded footwear
To start with the most pleasing option that man fancies most, branded footwear is something that should be on your list. After all, "It is totally impossible to be well-dressed in cheap shoes", as Hardy Amies mentions. He kept it quite right there for sure. Branded footwear are available in such a wide variety in today's time but there are styles that would never go out fashion. Talking about that, the styles include dress shoe, the Oxford, the Monks, and many others. You could just have them from brands like Valentino, Prada, Ralph Lauren, Calvin Klein and more.
Belt it up
Belts are the supporting system of your outfits. They might be simple-looking but their purpose never goes out of fashion. Belts actually hold up the pants and segregate your waist from the upper body and lower part. Men certainly take pleasure in shopping designer belts for themselves because they want the same to last long – really long with them. Do you have a pair of the belt that actually goes well with every pair of attire? Men can't get enough of belts and they shouldn't actually. Invest in them and invest well.
Sunglasses
When it comes to sunglasses, men can never get enough for sure. Fashionable and functional, sunglasses not only take your fashion appeal to a whole new level, but they also come in handy to hide those dark circles and puffiness from the last night party as well as to keep you looking like Robert Downey Jr. As you think of sunglasses, you could really invest the ageless aviators, wayfarers, and clubmasters from brands like Burberry, Diesel, Giorgio Armani, Fendi and others that suit your personality.
Watch where your time is going
We bet you would have more than a single watch for yourself. You do, right? A watch is more of a jewelry option for men that cannot be replaced by a smartphone. With so many kinds of timepieces available for your wrist like smartwatches, men still opt for the ageless and classic options when personality matters. You too would go back to your analog, leather strap/chain watch that makes you look super stunning or what you call dapper for the occasion. Choose from your favorite brands and you're good to go.
Scarves
Have you owned a tartan scarf? Well, when you talk about men's scarves, you simply CANNOT go past the tartan scarves for sure. They are like the timeless option that goes well for you in winters. If you haven't tried one for yourself, you must – right away. They are both comforting in the chilly waves and make you stand out among others with them around your neck.
Designer bags – all kinds
You know men carry designer bags too, right? Whether the bi-fold wallets or the backpacks, the collection has gone far and wide. You can choose from the best companions that you can carry anywhere and everywhere that you want to.