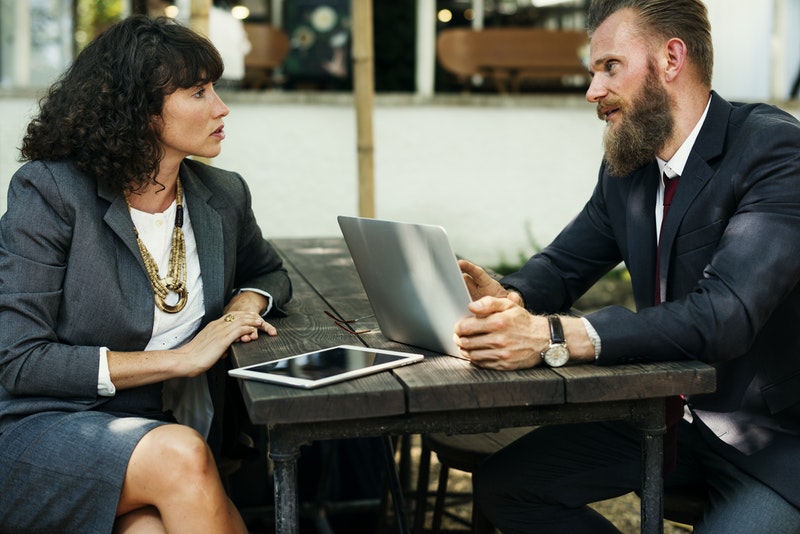 Imagine trying to hire someone for a position and one day you receive the perfect CV of a candidate that seems like they have made been tailor-made for this very position. Now as this person comes in for an interview, they are dressed shabbily, have no manners and their body language is completely off track.
Would you hire them?
For most people, the answer would be no. In addition, one should be honest when creating their CV, since some companies run a background check on the candidates, and if the information is found to be incorrect, the candidate may be blacklisted from the job portals. Hence, it's crucial that you be extremely careful when making your CV as well as Resume. If you're not sure how this is done, you could always enlist the assistance of a reputed resume writing service. There are many companies like ARC Resumes (to know more, check https://www.arcresumes.com/) or similar others who could help you in this regard. That said, in the professional world, your first impression in front of your employer is everything. You get the chance to make the perfect first impression during your interviews. Your employer is looking for someone who can do justice to the role and it's important that you look like you can play that part. If you want to make a stellar first impression, then here are some tips you need to follow in order to look professional for your interview.
1. Match your Outfit to your Profession
One mistake that people often make is that they do not match their clothing to the position they are applying for. This does not mean that you show up dressed in casual wear and a construction hat if you are applying for the position of a field engineer. It just means that you need to figure out the vibe of the office and then dress accordingly. For example, if you are applying to a laid back startup, then you won't need to bust out your business formals just yet. However, to be on the safe side, it's important to assume that you are going to have to dress in a professional manner with a neat blazer and a crisp shirt.
2. Avoid Clothes That Stand Out
While breaking from the status quo should be your mantra in all other aspects of your life, following it in case of dressing up for your interview could backfire. One rule that you need to follow for interviews is that you need to wear clothing in subdued colors. Wearing flashy colors and prints can distract your employer and give off negative vibes to your employer. Your best option would be a dark colored suit with a light colored shirt. Do not wear any crazy accessories like hats or cufflinks that are too flashy.
3. Make Sure Your Clothes Are Presentable
There's no use of wearing good clothing if it's not in a good condition. Clothing that is not ironed and is in a haphazard position or clothing that has stains on it can give your employers the impression that you are a messy person and not fit to represent their company. Make sure that you choose the right formal shirt for the interview so that you can put the right impression.
4. Pay attention to your personal hygiene
A person's personal hygiene says a lot about the person. Employers pay a lot of attention to these minute details and you need to make sure that you don't give them anything to fixate upon. Make sure that you are cleanly shaved or if you have a beard, it has been neatly trimmed. If you have a halitosis problem, then be sure to ingest some mints beforehand or use a mouth spray. Be sure to use deodorant so you make a good impression on your employer. Also, make sure that your haircut is also neat and clean. If you have long hair or dreadlocks, make sure they are tied up in a neat and clean way.
5. Cover up tattoos and piercings
While this may not be the case with all employers, many employers prefer employees who don't have tattoos or piercings or prefer that employees cover them up. If you are interviewing for a position where you would be dealing with customers a lot, then your employers would probably prefer that your tattoos and piercings remain covered up. It's better to be safe than sorry in this case, and you should take out all your piercings before appearing for an interview. Additionally, check that your police records are clean, which you can accomplish through a company that provides services such as national criminal history check nsw or elsewhere. If you have criminal records, your probability of getting a job can decrease since many employers do background checks from their end.
Once you follow all these tips, the only thing left to do is exclude confidence and charm your employer. While your skills are what will make you land the job, these small tips will give you the extra push you need in order to make a great push in front of the employer.