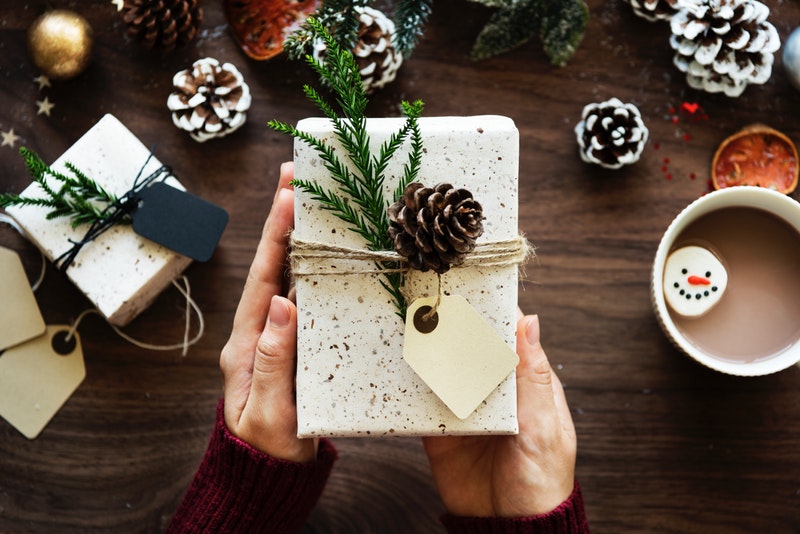 While we love to satisfy our craving for fashion whenever we can, perhaps it's time to take a moment to spoil the special lady in our lives with a meaningful gift that elevates her own style game. If she's already an avid fashion enthusiast, shopping for the perfect gift can be tough. Where do you start when she seems to have it all?
If you are someone who rarely visits luxury brand stores, the place might seem alien to you. The store might have the best collections, the ambiance would be spectacular, and when it comes to security, it might have the most dependable Commercial alarm systems. So, as a beginner who's not a pro at shopping for luxury items, you might feel lost. Fortunately, we've put together a list of the most stylish gifts for you to choose from. Whether she likes a bit of high-end designer footwear or a gift with a personal touch, our selection is sure to satisfy even the pickiest of ladies out there. And maybe you want to consider pairing any of these up with a small 'side-gift' – something that carries one of your best memories together yet also makes for some shiny decor. A custom sequin pillow could be a great addition with any of the gifts below; just be sure to print her favorite picture on it! With regards to customization, you can give her something with a picture of you both on it. It might not be a luxurious item, but with the personalization, you might be able to put a smile on her face. For instance, if she enjoys drinking coffee, you can think about getting her personalized photo mugs with her favorite photos and that might actually work for you. Here are five fashionable gifts to spoil your significant other, friend or family member with.
Personalized Zodiac Gold Necklace
Personalized gifts often come off as cheesy, but this STONE AND STRAND astrology necklace makes for a classy and meaningful gift with a personal touch. You can choose from all of the star signs and combine as many symbols as you like. The zodiac charms are fitted with white diamonds, while the chain is coated in stunning 14-karat gold. So, if your special person is a Gemini, you can purchase gemini necklaces and jewellery items like bracelets or rings to make the gift more personalized, and similarly with any other astrological sign as well.
Balenciaga Speed Sneakers
If she's into her fashion, chances are that the Balenciaga Speed Sneakers are on her shopping list. Featuring an iconic minimalist silhouette and nothing more than the French fashion label's recognizable logo on the upper, the Speed Sneaker is one of Balenciaga's hottest buys of the year.
Of course, finding a pair that suits her tastes can be tough. The good news is that SSENSE features a wide range of Balenciaga sneakers at much lower prices than most other high fashion retailers.
With fast and affordable shipping, you're guaranteed to get them in time for the special occasion. SSENSE also houses a ton of men's fashion labels for when you feel like spoiling yourself.
Tom Ford Boys & Girls Lipstick
A luxurious lipstick is sure to put a smile on any girl's face. Add a wide range of luxury shades, some Tom Ford flair on the tube, and an opulent gold coating and you have yourself the perfect gift.
Prada Leather Card Holder
A safer gift than a purse and more useful than most accessories out there, a cardholder is the perfect way to spoil her. However, most brands tend to pump out the same old design with little more than their logo to differentiate them from the rest.
Fortunately, Prada's rendition is a lot more impressive, with an opulent gold coated emblem and a high-quality leather design, adorned in red for extra luxury appeal.
Everlane Leather Laptop Bag
If she prefers quality over brand name, Everlane's product design philosophy is sure to suit her tastes. Their laptop bag is crafted with fine, smooth leather and features a minimal but functional design. The magnetic closure adds to the clean, zipper-free look with an adjustable strap, so you can wear it on the shoulder or as a crossbody.
Conclusion
Regardless of which gift you opt for in the end, you're sure to put a smile on her face. After all, nothing shows your appreciation more than a meaningful and useful gift.