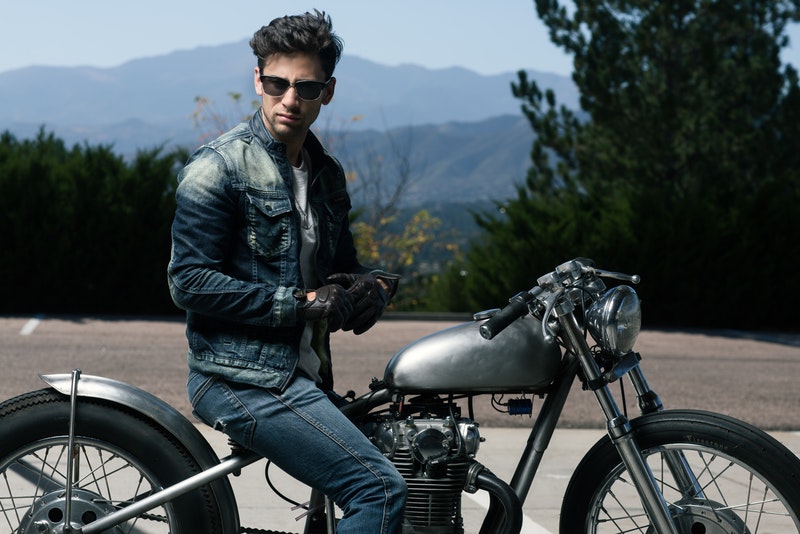 Sunglasses are awesome accessories. They are always fashionable and trendy, plus they do a great job of keeping your eyes safe from the sun, not to mention that all these useful functions come at a relatively affordable price. Sunglasses are so essential, in fact, that several famous celebrities have rocked their own iconic pair of shades over the years.
Shopping for a pair of signature sunglasses that will bring out your best features can sometimes be challenging, especially for first-time shoppers. If you are looking to wear a certain style of sunglasses to complement your overall look, you might draw inspiration from the following popular icons and their signature sunglasses:
Jackie Kennedy Onassis
Born as Jacqueline Lee Bouvier, the national spotlight fell on Jackie the moment she married her husband, Jack F. Kennedy when the latter was still running for the Senate. Fast-forward a few years later and her husband started campaigning for the presidency as well, with Jackie in full support. It was during this time that the media started pouring their attention onto her: what she wore and how she carried her own style. Soon after she was gracing women's magazines while being named to a number of well-dressed lists. The would-be first lady had a penchant for Italian designs and luxurious wardrobe, which she displayed to the world along with her love for sunglasses.
Jackie Onassis quickly became a fashion icon due to both her personal fashion sense and her standing in society. The part of her wardrobe that stood out the most were her sunglasses – no matter what dress or shoes she had on, the sunglasses she wore would always have the same round, oversized frames. Women all over the country started the following suit because they wanted to share her style and in effect, her success. As such, the fashion trend dubbed as the "Jackie O" glasses started in the 60s, and since then the design has grown into more shapes and sizes as it continues to be a top product on the sunglasses market.
Elton John
Just when people thought that the popularity of the "Jackie O' frames couldn't get any bigger, legendary singer and musician Elton John would appear to revamp the trend anew. Elton John would wear the same trendy frames to his concerts and public appearances as part of his funky pop act in the 70s, and the generally positive feedback from the fans clearly meant that the gimmick paid off.
Elton John's eccentric fashion re-introduced oversized frames as an acceptable accessory not just for women, but for men everywhere. Even today, you can see a lot of musicians still wearing customized designs of oversized frames to help add style and flavour to their appearances.
Audrey Hepburn
Few people fail to recognize who Audrey Hepburn is upon hearing her name, and that's quite a testament to the actress' legendary status considering her days in the spotlight were several decades ago. Not only was Audrey Hepburn a wonderful actress and a staple of Hollywood's so-called Golden Age, she was also among the top fashion icons of her time. How she dressed and looked like significantly influenced how the women of her generation sought out to be, at least physically. As proof of the matter, Hepburn was inducted into the hall of fame category for the International Best Dressed List.
In her 1961 movie "Breakfast at Tiffany's", Audrey Hepburn played one of her most influential film roles as Holly Golightly, earning herself a nomination for an Academy Award for Best Actress. It was in this role where she helped popularize Oliver Goldsmith's designer sunglasses brand, along with the brands of the trench coats and footwear she wore in the movie. The cat-eye style "Manhattan" sunglasses that she used in her role beautifully complemented the shape of her face and assisted in launching a notable new trend on which kind of shades should be manufactured for women.
Tom Cruise
Tom Cruise rose into superstardom in the early 1980s after top billing the now-classic action movie Top Gun. With his charming looks and beguiling smile, he was a major force to be reckoned with on the big screen, and women from across the United States were swooning all over the action star. Naturally, men started copying his style in the hopes of replicating at least a fraction of the actor's success with women. The emulation for the actor only went higher after he immortalized his pilot character's smouldering allure by turning aviator sunglasses from an afterthought accessory to the newest must-have for men. Aviator sunglasses would be considered a necessity in the next action movies, where the wearer is automatically hailed the star of the show. Tom Cruise's movie almost single-handedly made the aviator frame the best-selling design of its era, and up until today the model archetype has received constant success.