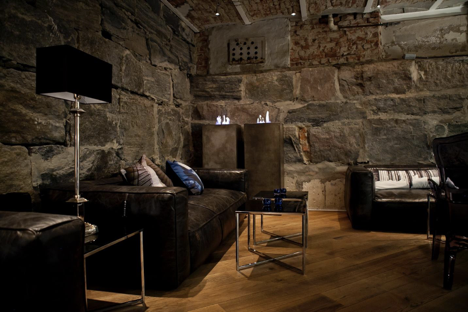 Are you thinking of remodeling your home this holiday season? It may not be the right time to work on your kitchen and bathroom with guests coming and going into your home (although you may wish to take a look at Apollo Plumbing's Website to see what they may be able to help you with when it is time to start the work on these rooms). Instead of addressing a commonly used area in the house, why not remodel your basement instead? It's underground and out of the way, so the work there won't disturb the rest of the house too much.
Your basement can be more than just a storage space or utility room. For your holiday home-improvement project, transform your basement into a functional space. Here are some basement room ideas for inspiration.
Recreation Room
It's usually during the holiday season when you realize the need for a recreation room (or rec room), where you can entertain guests. It may be too late to use the recreation room for this year's holidays, but the rec room will have a lot of use for the years to come.
The recreation room isn't solely for holding parties too. It can function as a family room, where you can have movie nights on Fridays and build pillow forts with the kids. It can also be a game room, where the kids can invite their friends to hang out.
With a rec room, you can confine the noise and chaos underground and leave the rest of the house in peace.
Extra Bathroom
When it comes to residential bathrooms, two is better than one, especially if you have three or more people living in the house. An extra bathroom will reduce squabbles over who gets to use the toilet first and afford you some peace in the morning. After a long day at work, you might just want to unwind in a hot tub filled with warm water. If this is the case, you could hire Make It Drain Plumbing & Rooter or other similar companies to install a bathtub in one of the bathrooms. Also, when there are two toilets, you won't always need to wait for your turn when nature calls.
A second bathroom will also increase the market value of your home, though not by much. Despite that, homeowners are more than happy to invest in an extra bathroom. According to the Remodeling Impact Reportfrom the National Association of Realtors, homeowners gave their new bathroom addition a Joy Score of 10 out of 10.
Due to the basement's location, building a bathroom there may present more challenges, some of which can be resolved by using a toilet with an upflush system. Upflush toilets are designed for hard-to-reach places, like basements and outhouses, making them ideal to use for your holiday home-improvement project. Plumbers are professionals, so it's hard to imagine a problem they will not be able to solve with a little bit of technical ingenuity. Get in touch with plumbing experts in your area to discuss converting your basement in this way and see what the next steps are.
Guest Bedroom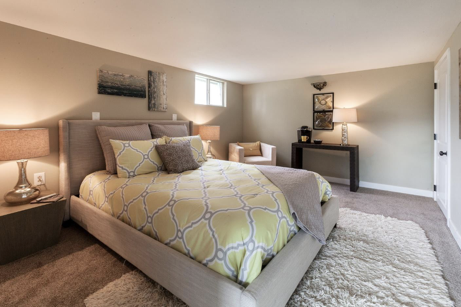 An extra bedroom will be beneficial if you frequently entertain guests at home. During the holiday season, you may have family staying over. A guest room will ensure that they'll have a more comfortable stay in your house.
When designing the interior of your basement suite, choose light or soft colors, and use lots of artificial lighting to brighten the space. Because the room is underground, it doesn't get a lot of natural light, so you must supplement that with more lighting and a lighter color palette.
Check out these lighting ideas to illuminate your basement in style.
Home Office
If you're one of the modern-day nomad employees, having your own dedicated workspace at home in the basement has a lot of benefits. It's away from the rest of the house, so there are fewer distractions.
The underground has natural soundproofing qualities, which makes the basement more silent and peaceful. There's also plenty of space for all your stuff, your work tools, books, and furniture.
The only downside is the moisture situation. Basements are naturally damper because of the water sitting underground and coming from the top rooms. So you need to completely waterproof the basement first if you don't want your electronics and other possessions to be damaged. After you finish your work towards making the basement waterproof, you could look to make necessary electrical installations that you might need to set up your home office. Contacting experts in this field such as the ones from SALT Light & Electric (visit website here) and alike could help you with the necessary light installations along with all your WiFi needs for your basement home-office to be ready!
Final Words
Since the holidays fall on the winter months, there will be more moisture in the basement than is usual. Make sure to address the moisture problem first with permanent waterproofing solutions to avoid molding and other issues.
Also, apply for a building permit from your city or county before doing any construction. Without a permit, you may get a fine and be required to undo all your construction work. Your basement remodel may also get disregarded in your property appraisal.