Thank you for choosing The Fashion For Men (TFFM) as your advertising partner.
TFFM supply ads box for your campaign and advertorial post. We write a good thing if your product is good, and won't lie if your brand is bad.
Why Choosing Us?
TFFM is one of the top growing digital fashion magazine that has great looking design and easy to use website. What we do here is not just about advertising, but we will make sure that your ads is reachable by targeted person.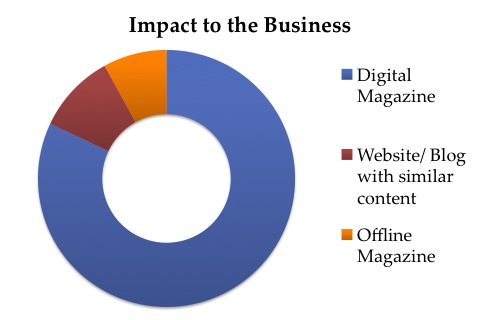 From graphic above you can see that digital magazine is the key of your successful product, we are not just a website. TFFM has android application for loyalty reader that seen our post every hour, we have a strong community in fashion industry, and we will help you. We also listed in Google playstore, so you can reach a lot of people.
Ideal Advertisement
If your advertisement about men's fashion, grooming, lifestyle, etiquette, we glad can help you to achieve your goal. The Fashion For Men do not advertise about pornography and sex products, so you won't find links to Nu Bay or other x-rated sites. If you don't want your child see your advertisement, please don't email us to accept yours.
Place and Price
We don't want our loyal reader feel confuse because a lot of ads appear, so we limited the ads space. We make two options here.
1) Exclusive Primary Sidebar
Your advertisement will appear in the sidebar of Homepage and every post, we limit the number of ads as many as 5 pieces. The price is $149 per month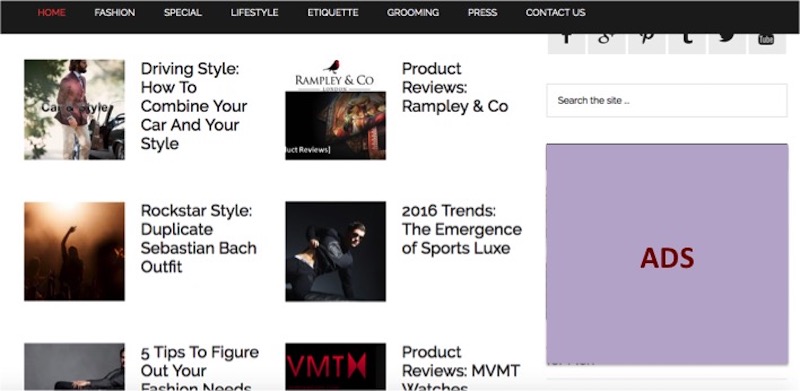 2) Premium Custom Advertisement
We offer premium customize ads for your incredible company, not only to appear in this site, but in every The Fashion For Men network. It means in Facebook, Twitter, Pinterest, G+ and Instagram. For inquiry, please contact and fill the form here.
3) Sponsored Post
When you want TFFM write about your product, you can send the product to us and we will gives a do follow link to your website for $99. Guest post that want a dofollow link categorized as sponsored post too.
Thank you