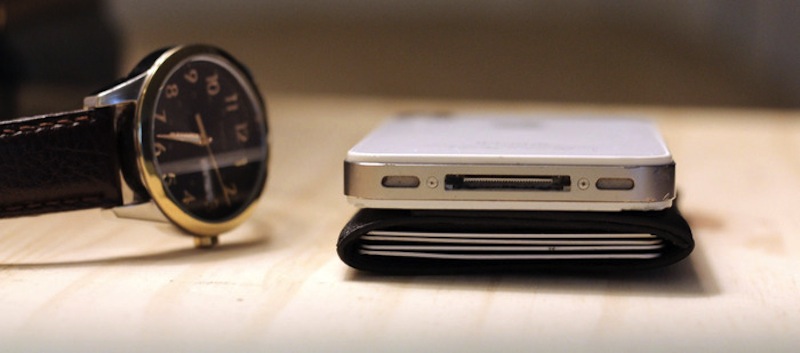 The Fashion For Men – Classy looks means minimalist look, the way is to pay attention to every detail of your attire. One annoying thing is if you use a wallet that thick enough. Besides it makes you feel uncomfortable, the wallet makes your attire not neat enough. So we have to simplicity by using minimalist wallet.
The Rules
1. Priority
First, you have to make a priority list of cards that will be taken. The most important is identity card or drivers license, then credit card, and other cards that you normally use. Do not carry more than three cards if possible. Cash? Just bring for emergency purposes.
2. Activity
We do not know your daily activity. But the function of this minimalist wallet is to streamline the pants. So if you are an outdoor person who need a lot of cash and cards in a wallet for traveling, minimalist wallet will not help. Its better if minimalist wallet used by professionals.
3. Durability
Men's wallet is the rarest item to be replaced, because of it you have to pay attention with the material and the seams to determine wallet's durability. Leather material is the best choice. Besides the lux looking, it also has a good durability.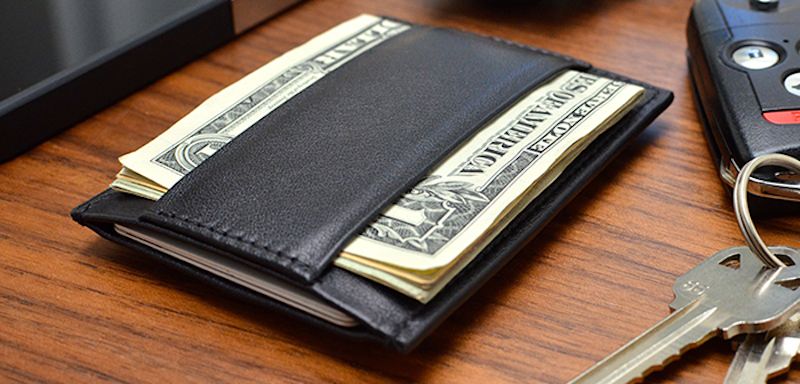 Ideal Design
Thats the factors that you should consider first, then how about design? As minimal as you can go. Three cards and the cash in the same pocket. Tell us how much cash exactly you need for a day, a grand? no way. We can assume that common people just bring $50 – $200 each day, and there you go. Minimalist wallet is the best for you.
How To Choose Minimalist Wallet?
You must considering the seams, either its color or the way it sew. Several times I saw a minimalist wallet made of leather, but using white stitching. Avoid this minimalist wallet model because it can't help you to be the neat gentleman. And if you buy minimalist wallet that made of leather, I recommend you to read some leather stuff tips like how to choose leather satchel, leather jackets, and leather watch bands as your reference. Good Luck